Yaffa Z Vrbové Lhoty
nickname: "Hugo, Tučňák (penguin )"
Born: 11.10. 2004
Breeder: Jan Budka
Color: tricolor
High: 38 cm
Allowed to sire: 11/2005
Titels: Czech young champion, CACIB 2x, CAC CZ 6x ,CWC 1x VDH-CHA 1x, CAC D 1x, Club winner 2006, BOS 1x, res. CAC CZ 1x , CAJC CZ 2x, CAJC SK 2x, BOB 2x, BIG 1. 1x, BIG 3. 1x, Jugendbester Wieselburg 2006, BIG 3. young female Trencin 2006, VN1, super puppy
Exams: BZH I. prize 244 points, CACT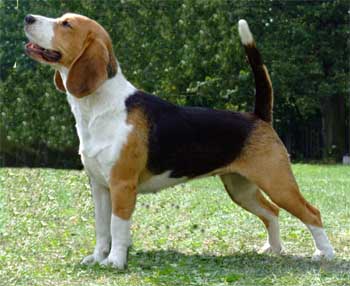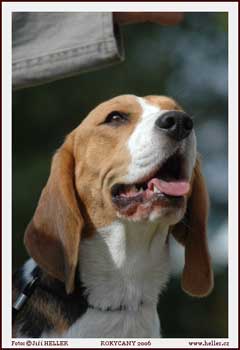 Hugo at the shows:
Special show BC Deutschland - Landensgruppe Sachsen
V1,VDH-CHA, CAC, BOS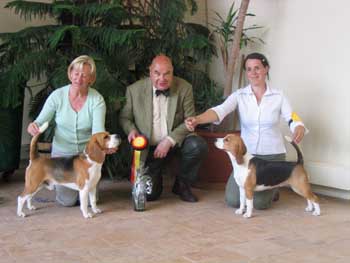 jugde: Sigfried Peter, (D)
MVP Brno 2006 V1, CAC,CACIB MVP Wieselburg 2006 V1, CAJC, Jugendbeste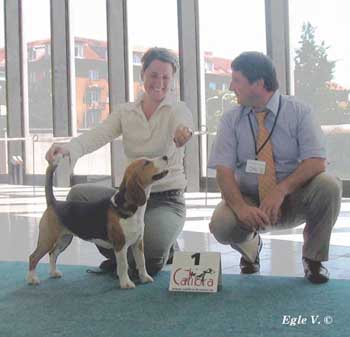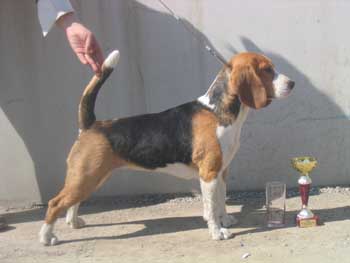 jugde: Rajko Rotner (SLO) jugde: Steffi Kirsbichler (A)
foto Egle Vaskelaite, Lithuanian
IHA Bratislava 2005 V1, CAJC Club show BC CZR Zbraslav 2005, VN1, Young club winner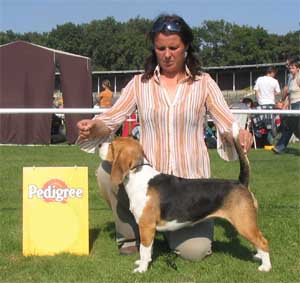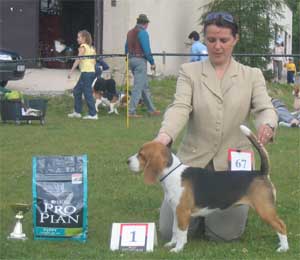 jugde: Malgolzata-Wierchovska jugde: Jeff May
Hugo in everyday life: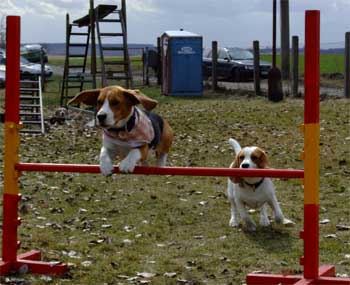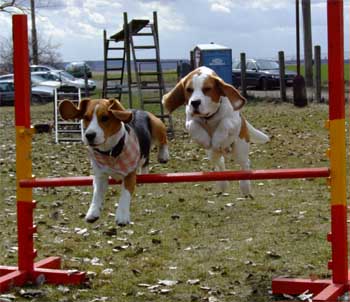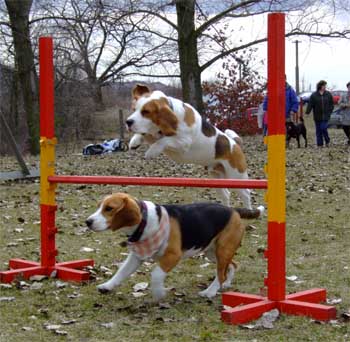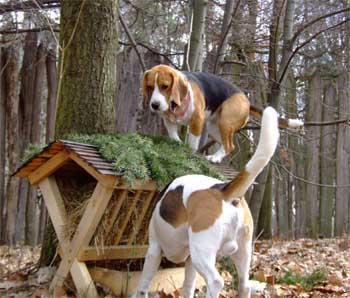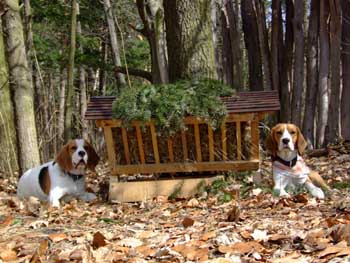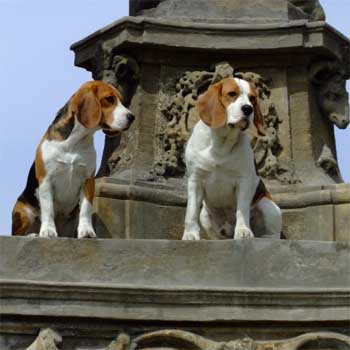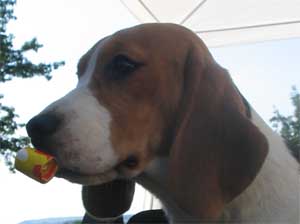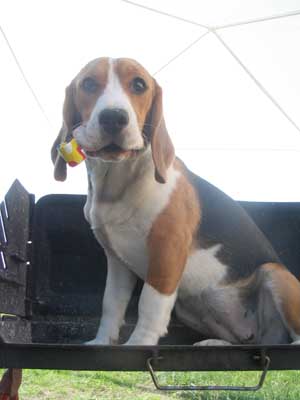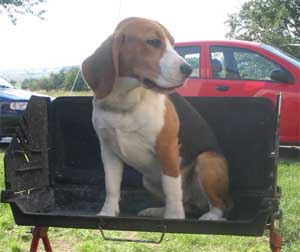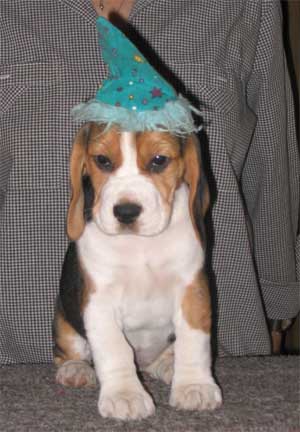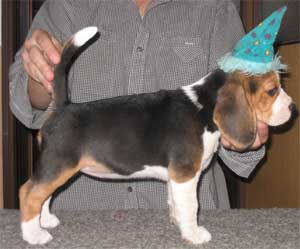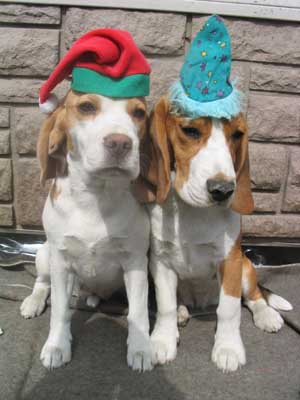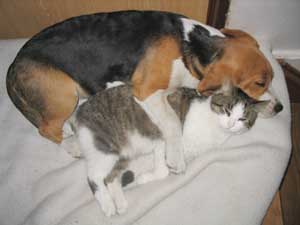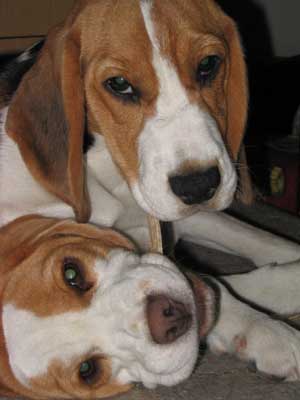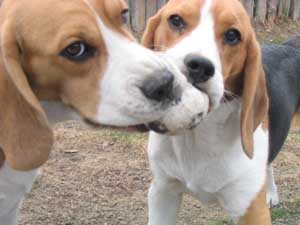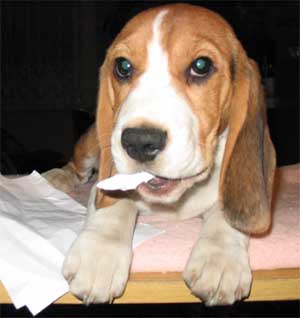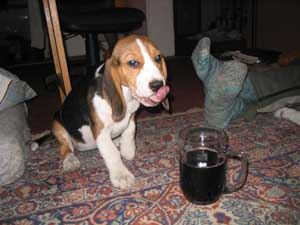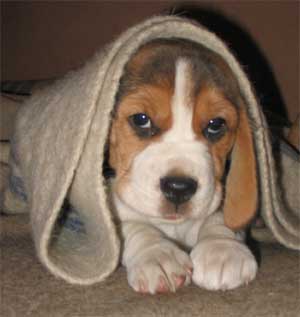 .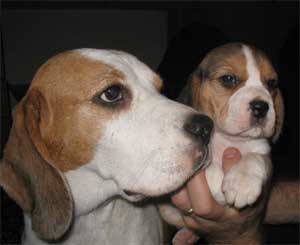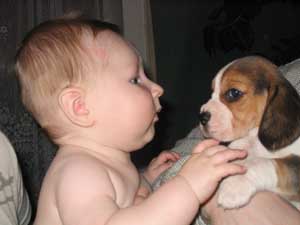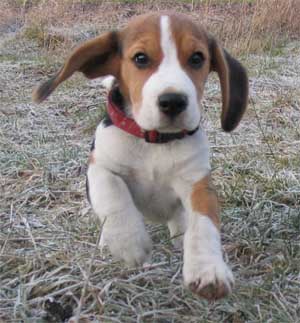 growing...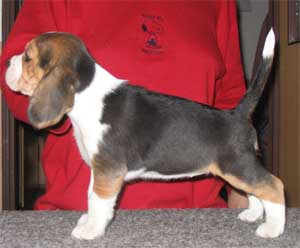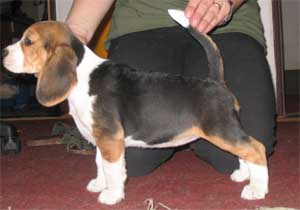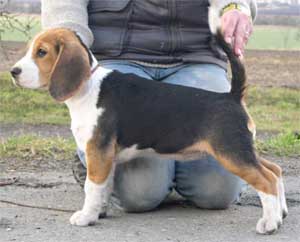 6 weeks ...8 weeks.. ... 12 weeks...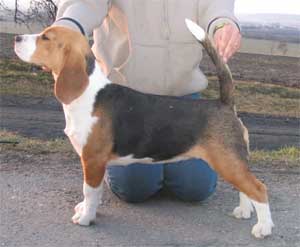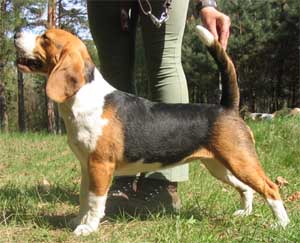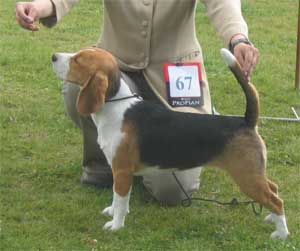 ...5 months... ...6 months... ...8 months
Hugo at the exams: